PLAY. LEARN. GROW
We are delighted to welcome you to the YMCA of Southwest Florida's Early Learning Program!
At the YMCA, we believe in helping children achieve their full potential in the context of relationships that are based on honest, respect, trust and care. Our program is child centered and based upon the belief that children learn and achieve most through play. Our program is individualized to meet each child's personal needs and interests and children are empowered to develop at their own pace.
Our classroom environments are created to stimulate a child's natural sense of curiosity and desire to learn. Within each homelike classroom, you will find an array of developmentally appropriate props and materials to nourish your child's social, physical, and intellectual growth and development. 
Our teachers guide children through their early learning experiences, organizing activities and lessons based on the children's interests and needs. Meaningful relationships are built on the quality time spent with each child in their care, both individually and in group settings. Through ongoing interaction, observation, and assessment, teachers guide activities around the social and academic needs of each individual child, encouraging each child's strengths and promoting growth in all areas of development.
Visit us today to see for yourself how our students develop essential school readiness skills through exploration, investigation, and of course, fun!
What makes our Early Learning Program your BEST CHOICE?
Keep reading to learn more about where we are, who we are, what we do, and why we do it!
We provide a nutritious breakfast, lunch, and afternoon snack daily included in tuition
We create fun-filled days and engaging ways for children to learn while they play!
Learn to Swim programs at several locations
Consistent and transparent communications
We prioritize safety with additional COVID-19 Health & Safety Protocols
We address children's unique needs and interests in developmentally appropriate ways
Exceptional skill-based education, even for our youngest learners!
Early Learning Center Locations
Contact your nearest Early Learning Center to set up a tour and request pricing today!
Meet our dedicated directors!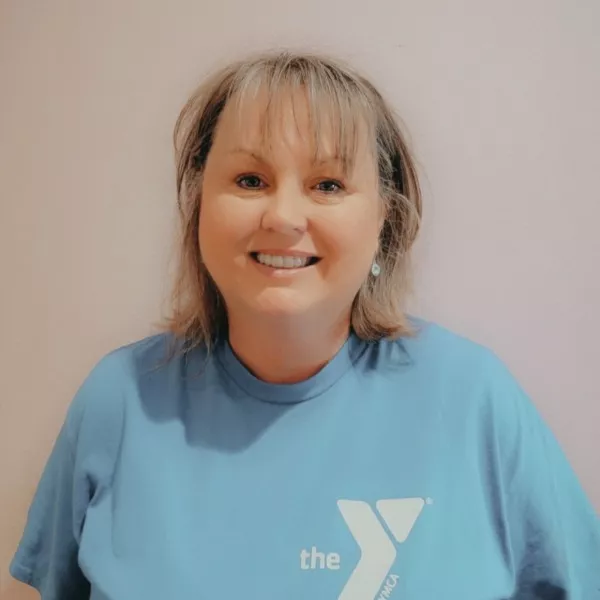 Ms. Angel Gastfield
Venice YMCA Early Learning Academy Director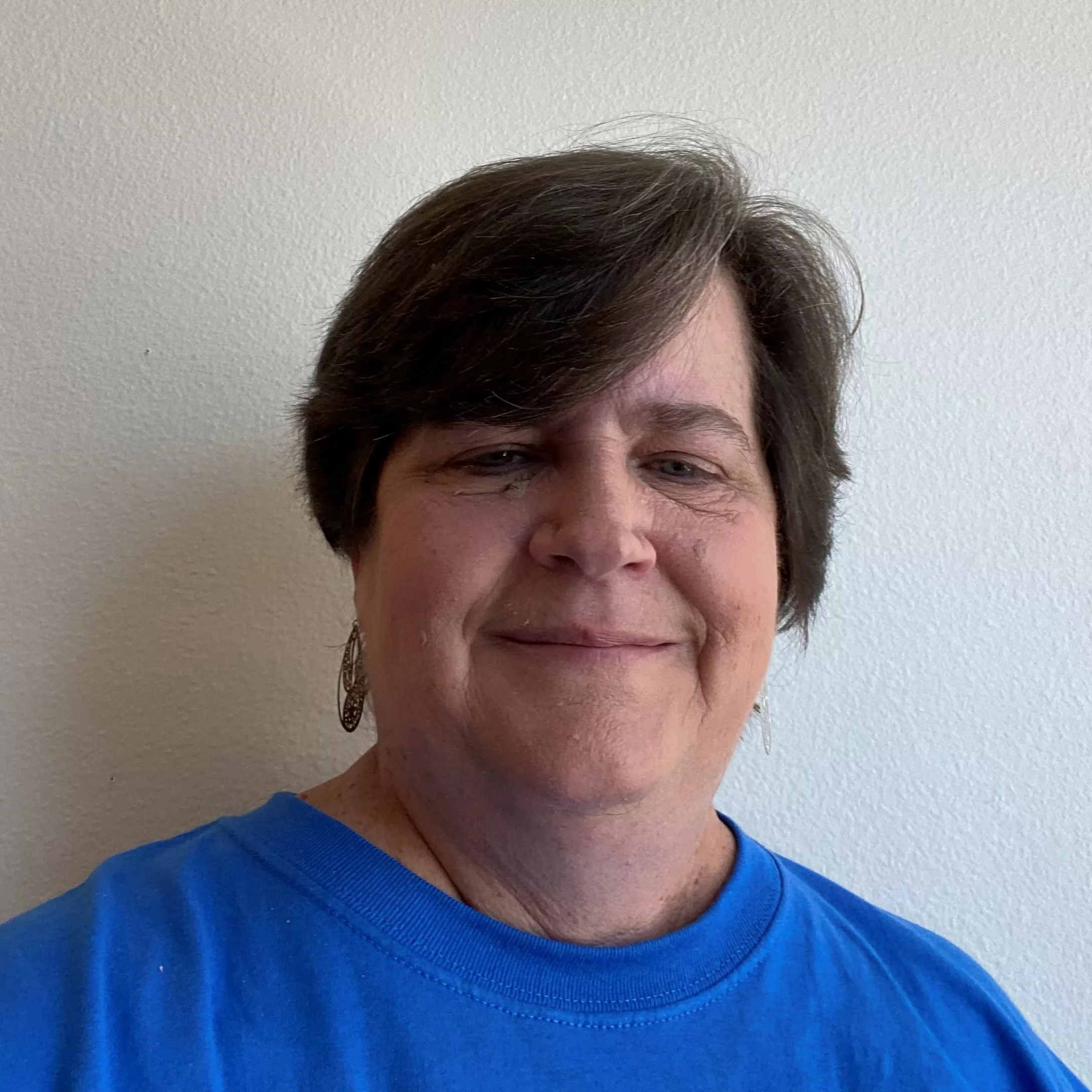 Ms. Faye Sundin
YMCA Early Learning Academy @ PGT Innovations Director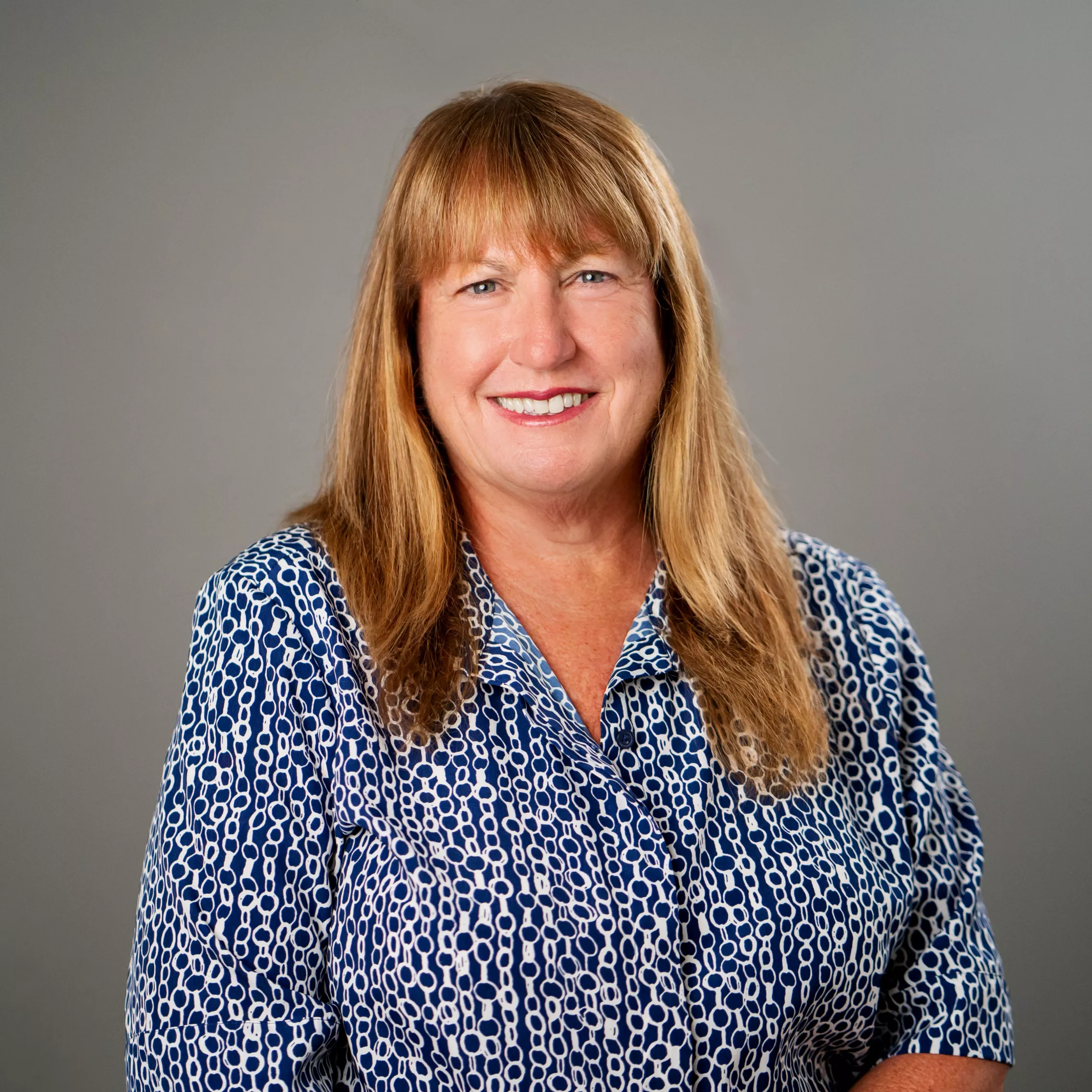 Ms. Denita Browning
Charlotte Harbor YMCA Early Learning Academy Director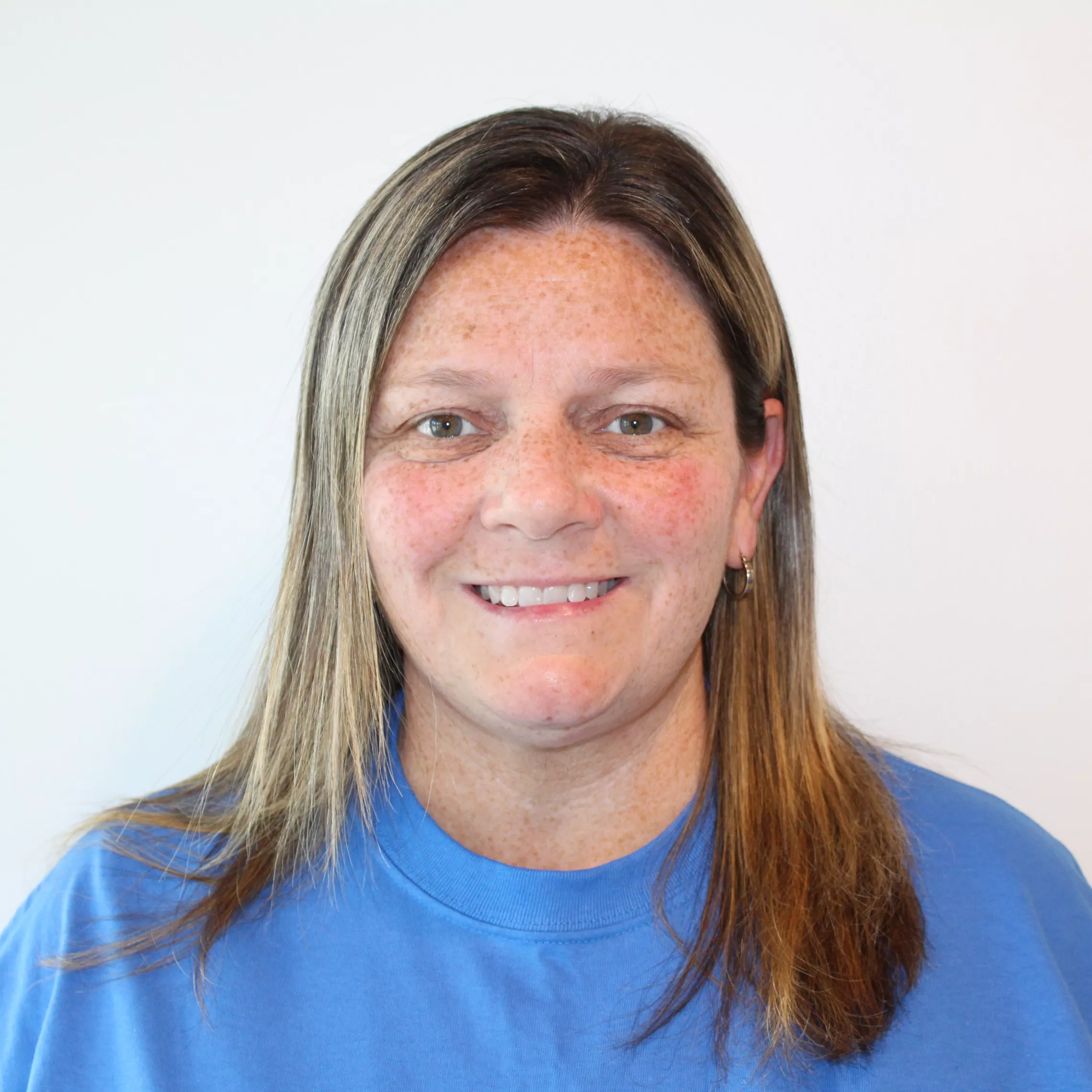 Ms. Monica Taccone
Bonita Springs YMCA Suwyn Early Learning Academy Director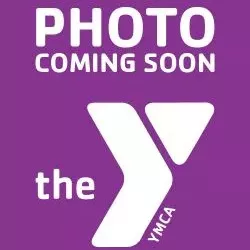 Ms. Trena Bertrand
Franz Ross Early Learning Academy Director







At the YMCA of Southwest Florida, we believe that children learn best through a curriculum that begins with an understanding of early childhood development and the play of young children. Our program uses The Creative Curriculum to assist in formulating goals and objectives when creating lesson plans. This learning center based curriculum provides your child a developmentally appropriate classroom experience and a foundation on which to build and strengthen the skills needed to learn, think, reason and become decision makers. This curriculum also develops language and literacy skills by providing your child opportunities to be immersed in literacy activities such as storytelling, singing, rhyming words, finger plays, writing and reading aloud.
The Creative Curriculum aligns with the Florida Early Learning and Developmental Standards for Birth to Three and for VPK (Voluntary Prekindergarten) Four and Five Year Standards. The Florida Early Learning and Developmental Standards is "a comprehensive document containing age-appropriate information and reflections about how young children explore, create and think."
With opportunities for self-directed, as well as, group-oriented, learning is supported by child friendly themes, based on the child's interests, to provide inspiration to explore and learn. The activities your child will explore are posted in your child's classroom.
Click to expand program types!
INFANT CARE (6 wks-12 mo)
Our infant care rooms follow a teacher student ratio of 1:4. Full day, half-day, and partial week care are available for infants as current enrollment allows by location. Contact a center today to see what options we have for your infant!
Our Infant Program is committed to making the first transition away from home natural and easy for both you and your child. In our calm and secure environment our teachers will spend ample amounts of time rocking, cuddling, talking, singing and engaging with your little one. Through thoughtful efforts they will turn ordinary caregiving routines into teachable moments, based on individual needs and developmental level, following a curriculum designed for even our youngest learners. 
Babies experience rapid physical growth and brain development and use their senses and motor skills to help them comprehend the  world around them. This cognitive development is fostered by the environment, nourishment, care, and stimulation to which a baby is exposed and at the YMCA we are committed to providing positive environments which stimulate brain development, so infants have plenty of opportunities to develop their motor skills and explore with all their senses. 
TODDLER PROGRAM (12-24 mo)
Our toddler classrooms follow a teacher student ratio of 1:6. Full day, half-day, and partial week care are available for toddlers as current enrollment allows by location. Contact a center today to see what options we have for your toddler!
We believe toddlers learn best by doing, so we deliver first-hand experiences as a foundation for increasing their knowledge about our physical world. Using our multi-sensory approach, we encourage them to discover their world through their five senses. Children are provided with many learning opportunities which include tactile, sensory, and creative expression experiences in which the children are sure to get messy. In our program, the emphasis is placed on your child's individuality and creativity, not the final product.
Within our environments, teachers provide an assortment of rotating materials and props for the children to discover. Authentic, realistic toys and materials enable children to engage in increasingly complex types of play. To encourage the children's imagination and to support their need to imitate, they will be provided with materials for puppetry, dressing up, cooking, and caring for baby dolls. Children will develop cognitive and mathematical skills as they build with a variety of blocks, stacking toys, puzzles, shape and color sorters, and loose parts. Teachers will work with children on skills necessary in life such as toileting, dressing and undressing ourselves, problem solving, and building conflict resolution skills. Routine, repetition, and rituals are established during the day for the children to follow, providing children with a comfortable, predictable environment in which to thrive.
Our 2s & 3s classrooms follow a teacher student ratio of 1:9 in Sarasota County and 1:11 outside of Sarasota County. Our 3s classrooms follow a teacher student ratio of 1:13 in Sarasota County and 1:15 outside of Sarasota County. Full day, half-day, and partial week care are available for toddlers as current enrollment allows by location. Contact a center today to see what options we have for your little one!
At the YMCA, we understand that every child's development is unique and complex. Preschool-aged children intrinsically know what they need and are able to express what they want. We encourage the children to make many choices on their own with regard to what activities they want to engage in. We strive to promote and enhance each child's individual needs and interest. Our program allows for a balance of interactions with peers through both child-directed activities and teacher-led instruction.
During our morning indoor exploration time, the children are free to choose where they would like to play. Our safe, consistent, and nurturing environment is designed to stimulate the child's innately inquisitive nature. Imaginations soar in the Dramatic Play, Blocks and Puppet areas where children act out real life roles. In the Language, Math, Science, Music and Art areas children are developing life long habits of observation, inquiry, listening, and self-expression. Teachers allow for uninterrupted child-directed play and rotate throughout the interest centers supporting children as needed. Our curriculum is integrated throughout the classroom and materials and props are changed to reflect the children's current pursuits.
Children are given daily outdoor play time to serve as a necessary break from concentrated, academic challenges in the classroom. This outdoor playground/free play offers a multitude of cognitive, social, emotional, and physical benefits to the child.
Children are introduced new concepts, learning experiences and hold group discussions while gathered during circle time. During this time, children will participate in daily rituals such as calendar, weather, music and movement activities, reading stories, puppet shows, and so much more. This time of gathering helps to support our sense of community and promotes positive social interactions among the children.
VOLUNTARY PRE-KINDERGARTEN PROGRAM
Our goal is to prepare every child for academic success. We seek to provide all children with the developmental tools needed for academic achievement. As such, our YMCA is a proud participant of Florida's Voluntary Pre-Kindergarten Program. To enroll in a VPK program, families must apply for a VPK certificate by contacting the Early Learning Coalition in your county or by visiting www.vpkflorida.com. Once families have received a certificate from the Coalition, you may bring this to a YMCA Early Learning Center and complete your registration!
Our VPK classrooms follow a teacher student ratio of 1:11 for School Year programming and 1:12 for Summer programming. VPK Programs are offered during morning instructional periods. Families can enroll in instructional programming only or wrap-care to extend the fun and receive a full day of care as enrollment allows by location. Contact a center today to see what options we have for your Pre-K child today!
Our Early Learning Centers' VPK Programs follow the Florida Early Learning and Developmental Standards - Four Years Old to Kindergarten adopted by the State Board of Education to prepare all children for Kindergarten.
Florida Early Learning and Development Standards - Birth - Kindergarten
These standards create a common framework and language to ensure a high quality experience for all children. They help Teachers understand the sequence of development across multiple domains and the important factors that influence development. Furthermore, they are designed to guide Administrators and Teachers in designing and implementing appropriate early learning environments. The standards provide realistic expectations for children as they reflect the ways in which children think, recreate, reason, and create when involved in the learning process and when provided a high quality learning environment. The standards were created based on the knowledge that children are all unique and have an individual pattern and timing for growth. It is understood that every child holds different experiences, abilities, and interests. The Standards are based on what we know about children, including what they should know and be able to do along a continuum of development.
From the Florida Early Learning Standards Website, The Standards are grouped around the following eight domains of development:

I. Physical Development
During their first five years, young children undergo more rapid and dramatic changes in their physical development than at any other time in their lives. Changes in body proportion, coordination, and strength occur, as does increasingly complex brain development. Children develop remarkable physical, motor, and sensory capacities that enhance exploration and mastery of the environment.
II. Approaches to Learning
Approaches to Learning is a unique and critical domain of children's development. Although each of the other domains of development reflects specific content knowledge that document what children know and do, Approaches to Learning is not about specific content knowledge. Instead, it addresses how children deal with new environments, interactions, and discoveries. Approaches to Learning describes children's attitudes and dispositions toward learning.
III. Social and Emotional Development
As children grow, their ability to establish relationships with peers and with additional adults influences how they view themselves and the world. Positive and adaptive social behaviors result from interacting with others who have different characteristics and backgrounds. With the help of supportive adults, young children expand their capacities to recognize and express their own feelings, and to understand and respond to the emotions of others.
IV. Language and Literacy
Language, communication, and early literacy and writing are critical to children's ability to learn, work, and play with others. Language and literacy development involve the ways children learn to communicate with sounds, words and gestures, and eventually, the way they learn to read and write. Children develop language and literacy through interactions with adults and other children, engagement with materials and instructional experiences.
V. Mathematical Thinking
Mathematics is everywhere and it helps children make sense of their world. Children learn by observing and interacting with their environment and are naturally curious about number and mathematical concepts. Children's development of mathematical understanding begins in the very first months of life and continues to grow and expand as they interact with others and with the world around them. For young children, math is about number knowledge, patterns, size, shape awareness, and the relationship between objects and space.
VI. Scientific Inquiry
Scientific inquiry addresses children exploring the world around them. Children are natural investigators and their levels of understanding deepen over time with varied experiences. Exploration and discovery are ways that young children learn about their worlds by first using their senses and reflexes. The initial spontaneous responses of infants become more purposeful as they gain mobility. The expanding physical and motor capacities of toddlers enable them to engage in ever-widening explorations which can promote new brain connections.
VII. Social Studies
In the earliest years, social studies concepts simply involve children exploring their world and trying to make sense of the social and physical environments. Social interactions form the basis of social studies, therefore in the early childhood arena, each child's basic social understanding begins with self and family then expands to early education. A sensitive, respectful approach sets the tone for a child's social learning.
VIII. Creative Expression Through the Arts
Creative Expression Through the Arts, provides children with opportunities to express ideas and feelings, use words, manipulate tools and media, and solve problems Through the arts, children learn to express what they know, pursue their own interests and abilities, and appreciate the contributions of others. They begin to understand that others can be creative in different ways and show appreciation for these differences by asking questions and commenting.

Additionally, The Florida Early Learning and Developmental Standards - Birth to Kindergarten feature four concepts that that are encountered frequently throughout the standard domains: 
Play

- Play is a child's work.  Play is important for children's development as children learn social and motor skills and cognitive thinking.

Patterns

- Patterns exist everywhere - in regularly occurring shares or structures and in repeating events and relationships.

Cause and Effect

- Children learn cause and effect at a very young age.  They cry to get attention.  They drop something and it breaks. They bang a pot and it makes noise.

Communication

- Young children depend on language and communication to make their wants and needs known, solve problems, ask questions, and play with others.
The understanding that concepts of play, patterns, cause and effect and communication are encountered throughout the Florida Early Learning and Developmental Standards–Birth to Kindergarten will support educators in providing meaningful learning experiences for children. For example, an activity with children playing together and building a tower out of multi-colored blocks involves play, patterns (building and using colors), cause and effect (blocks fall down when there is not a strong foundation or someone bumps the blocks) and communication as children plan and talk about how they will design or rebuild their tower. Young children learn through the concepts across the standards by engaging in activities that are real and meaningful to them — activities that encourage the development of skills, knowledge and ways of thinking and learning.
These concepts across the standards provide opportunities for children to learn and apply skills and vocabulary in different contexts that build familiarity and grow in complexity across the age range, birth to kindergarten.
Overall, these standards and benchmarks reflect the knowledge and skills that a child on a developmental progression should know and be able to do at the end of an age-related timeframe. However, each child follows an individual developmental schedule and we want to see each unique child succeed. Please read our Diverse Abilities/Special Needs​​​​​​​ information for more details on how the YMCA plans for every child's success.
Each of our Y's use Tadpoles, which is an online daily reporting system that is designed to work with the Teaching Strategies GOLD assessment tool.  The curriculum we utilize is a comprehensive curriculum, linked to this assessment system, meeting all criteria for age appropriate and effective instruction.
For our parents, this means peace of mind and comfort in knowing where your child is at in their development at all times, as well as receiving the sweetest pictures straight to your phone of all the fun your little one is getting into throughout the day!
DIVERSE ABILITIES & SPECIAL NEEDS
The YMCA recognizes the strength of diversity in classrooms and makes every reasonable accommodation for all children's success.
If you have questions or specific concerns about your child's classroom needs, please schedule a conversation with your Center Director to discuss possible adaptations to your child's program. 
NOTE: Although the YMCA does not provide one-on-one aide services, we very openly welcome third party paraprofessionals and/or behavioral therapists to accompany your early learner in our classrooms. Need help accessing these resources? Ask your Center Director for help finding these services today!
The YMCA strives to make high-quality programs accessible to ALL families, regardless of financial situation. If you are in need of financial assistance for tuition costs, please review our Scholarship Information and complete an application to be reviewed for eligibility.