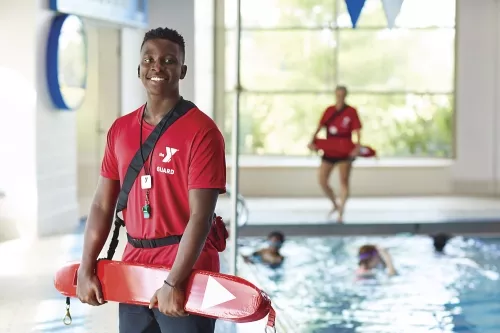 Become a Lifeguard!
Working as a YMCA Lifeguard is a great job and a solid starting point for a career in Aquatics. The YMCA of Southwest Florida lifeguard certification course incorporates classroom activities, group discussion and hands-on practice to teach participants required skills to be a successful lifeguard. Our comprehensive YMCA Lifeguard Training course includes accident prevention, lifeguarding techniques, emergency systems, and rescue skills. The lifeguard class also includes CPR for the Professional Rescuer with AED, Oxygen Administration and First Aid.
This course is designed to provide participants the knowledge and skills necessary to be a lifeguard and professional rescuer.
The course presents information on the skills and knowledge lifeguards need in pool, lake, river, surf, and waterpark environments.
The course covers safety skills, accident prevention, scanning, guarding techniques, emergency systems, rescue skills, first aid in aquatic environments, spinal injury management, open water dangers, legal responsibilities, pool maintenance basics, and information on how to get a job as a lifeguard.
Students must pass the physical skills test prior to the class and must be 16 years of age by the last day of the scheduled class.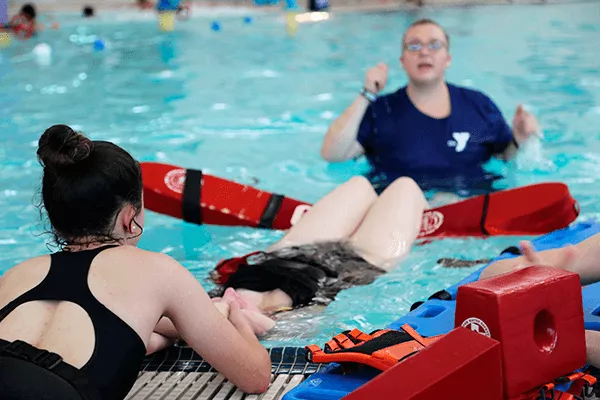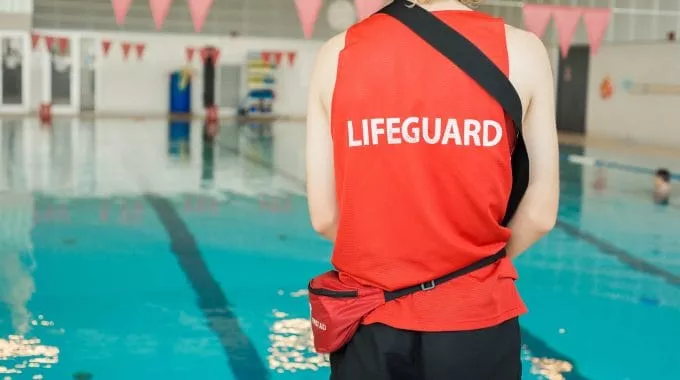 Training Prerequisites:
Must be at 16 years of age before the first day of class
Continuously swim for 350 yards
Tread water for 2 minutes using legs only
Feet-first surface dive in 8 – 10 feet and swim under water 15 feet
To receive Lifeguard Certification a participant must:
Attend and participate in 100% of all class sessions
Complete all eLearning assignments on time
Score 80% or better on all written tests
Upon successful completion of the course the participant will be certified in:
YMCA Lifeguarding
CPR/AED for the Professional Rescuer
First Aid
Oxygen Administration
Materials included with the cost of the program: YMCA Lifeguard Manual, Hip Pack, Whistle, and Resuscitation Mask. Class size is limited, pre-registration is recommended. Sign up for the lifeguard program today.