Are you ready for the next step? Whether your goal is weight loss, increased muscle mass, sports conditioning or improved flexibility, the unique design of our personal trainers' programs will guide you to maximum success. We offer personal training at all locations and around your schedule.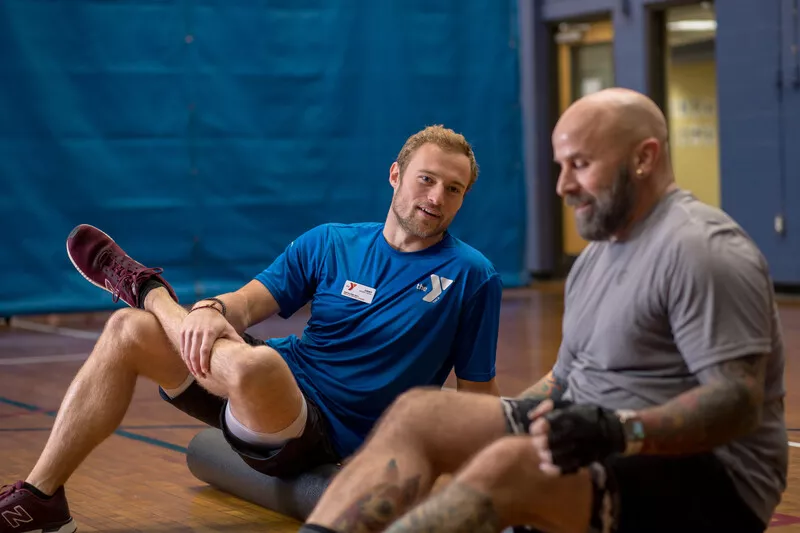 Personal Training
Whether you need an accountability partner, new exercises or want to improve overall strength, the YMCA of Southwest Florida has a personal trainer for you. When you work with a personal trainer at the Y, you will:
Establish goals that suit your fitness level
Workout one-on-one time with a certified trainer
Learn fun, challenging exercises
Receive an exercise program specific to your needs, health status, and limitations
Learn proper exercise techniques, program design, and progression to avoid exercise-related injuries
Receive positive encouragement and accountability to keep you committed to your training program
Small Group Training
Work out with a friend or meet new people and accountability partners! Small group training is the best of personal training and group exercise, with fewer people and a certified personal trainer leading a specialized program. The group works toward similar goals focusing on strength, endurance and agility. 

Benefits of Small Group Training
New friends
Accountability partners
Workout with people with similar goals
Can be competitive environment
Led by certified personal trainer
Cost-effective for semi-personal training
Specialized small group training classes focus on a range of wellness goals and concentrations: specific fitness goals (cardio, strength, etc.), an apparatus, and athletic training. Small group training is available at all YMCA of Southwest Florida locations.