The Y is your source for progressive swim lessons for children and adults. The Y's 8 different levels of instruction mean that your child can begin with the most appropriate level of caring instruction. Adult lessons are for beginning and intermediate level swimmers. Whether you're just starting out or want to improve your stroke technique, your instructor will focus on your specific goals.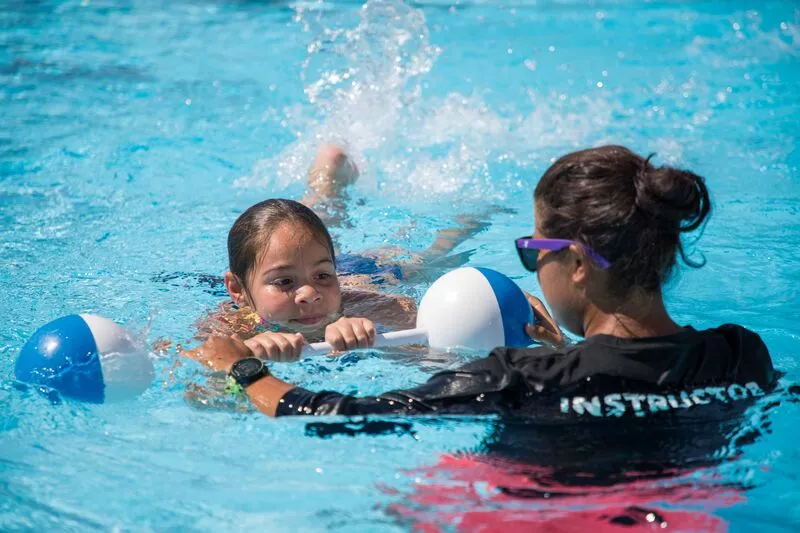 During Swim Lessons
Please make sure your child showers before every class to help keep our pool properly maintained. We encourage parents to get to know their instructors. If you have any specific questions about your child's abilities, your instructor will be happy to speak with you before or after class. Please keep it brief, as they have classes before and after yours.
Viewing Swim Lessons
All parents are encouraged to watch the swim lessons, we ask parents to remain in the designated viewing area. Parents may also wait in the lobby or use the YMCA facility if you are a member. Keeping a distance from the class area remove additional distractions. If your presence distracts your child, the instructor may ask you to wait outside of the pool area to maximize your child's learning process and not interfere with the class.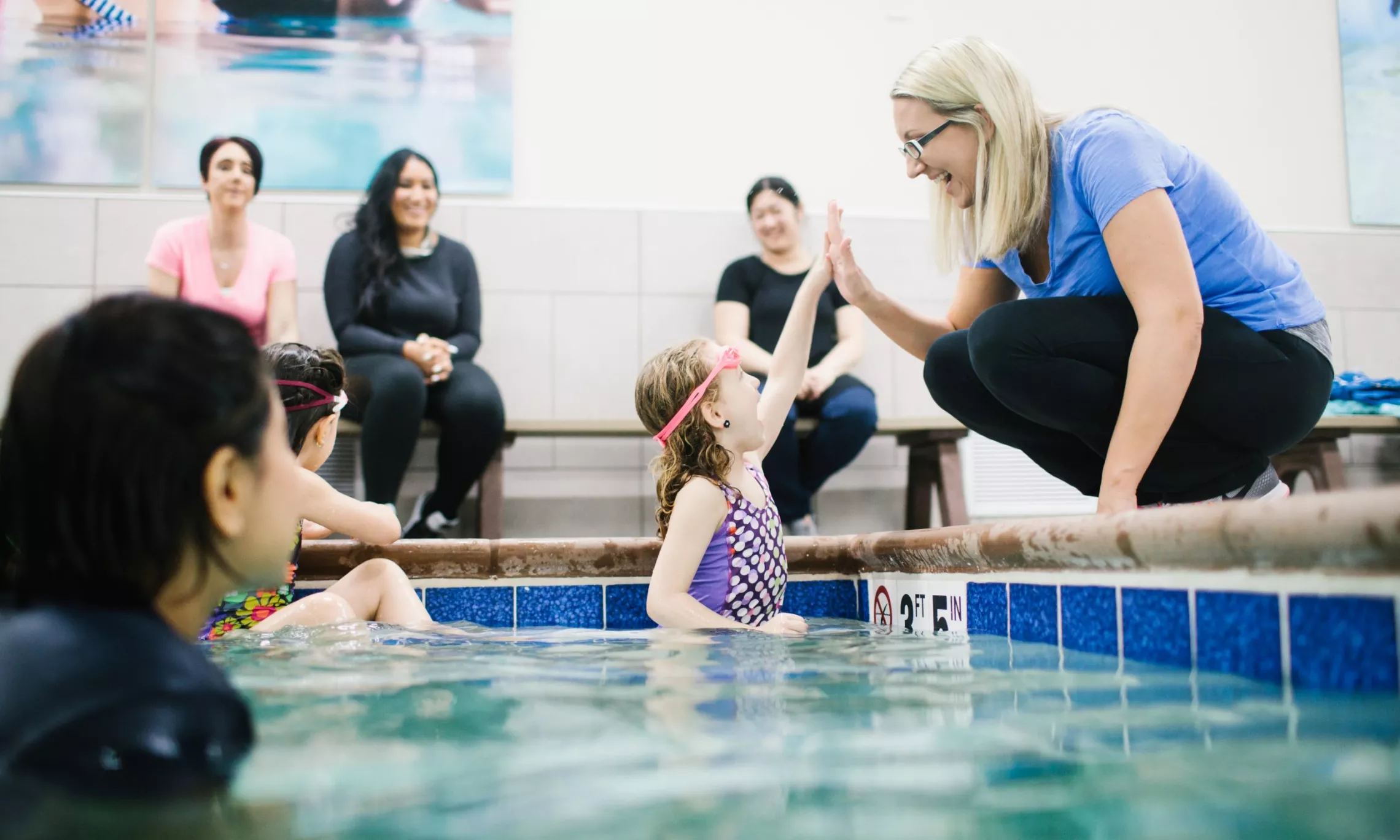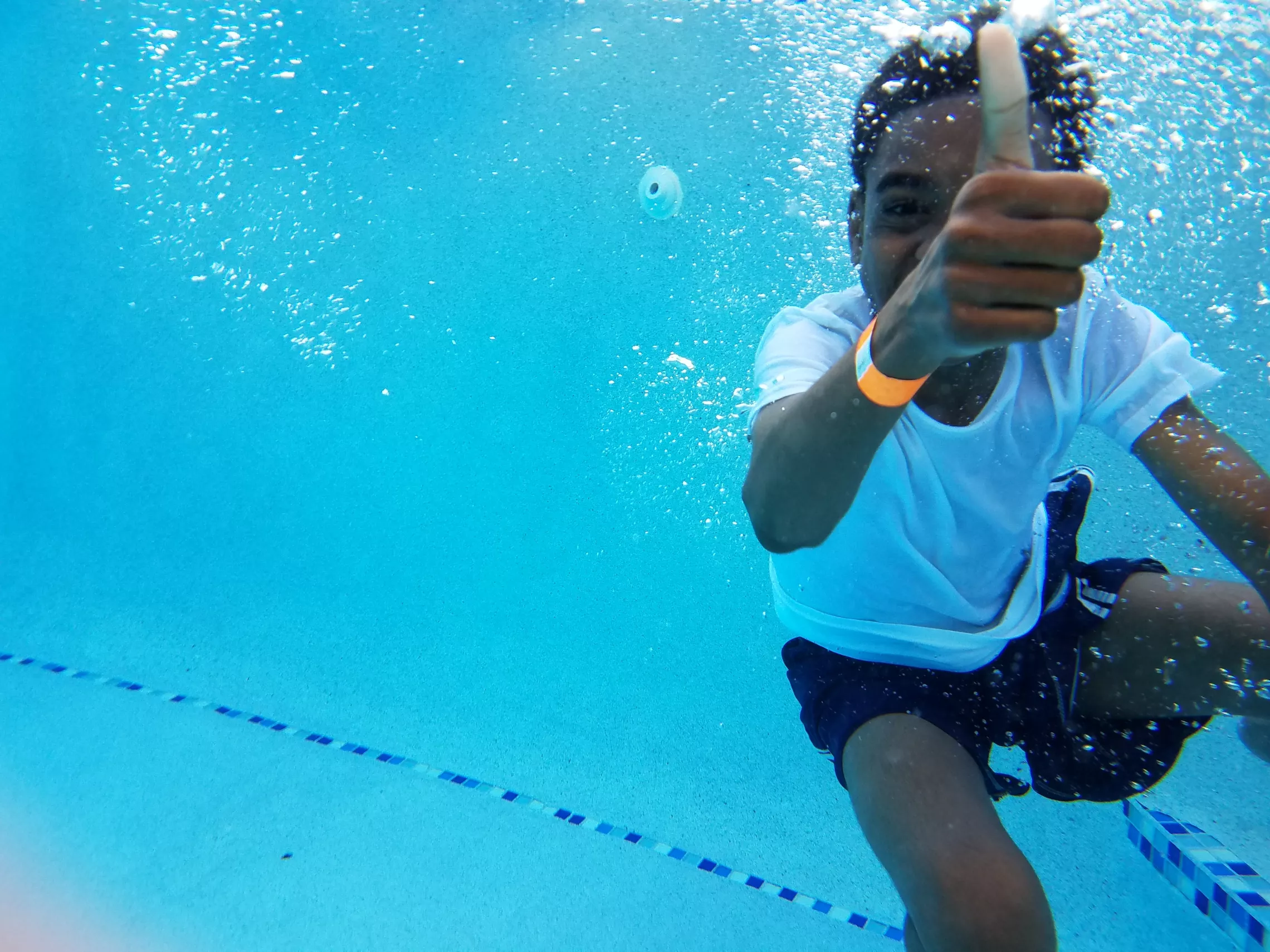 First Day Expectations
Please make sure that all children come dressed, showered, and ready to get in the water at least 5 minutes before their class. When you enter the facility please stop by the Welcome Center to check –in. Staff will help you find the locker rooms and pool area. At the start of class time instructors will help you find the correct class. The instructors will evaluate the participants swimming ability. If the participant needs to move up or down a level the instructor will notify the supervisor, and the supervisor will work with the parent to change to the appropriate class.