​A great way for kids and teens to make friends, have fun and enjoy a little bit of friendly competition. We introduce younger swimmers, who can perform all four competitive strokes, to the team environment while more experienced swimmers develop their technique and endurance level.
All swimmers develop the values of goal-setting, teamwork, good sportsmanship and hard work.
YMCA of Southwest Florida Hurricanes are a year round competitive swim program designed to meet the needs of every swimmer! Whether you're looking for a competitive team that emphasizes stroke, technique and strength training or a means of personal exercise, the Hurricanes are your best fit! Our swim team works to build outstanding people and strong swimmers through constant attention to teaching and training.
We invite you to try out or visit an aquatics director at one of our locations for additional information. Join the fun and success of Hurricane swimming today! 
Practices held at the Venice YMCA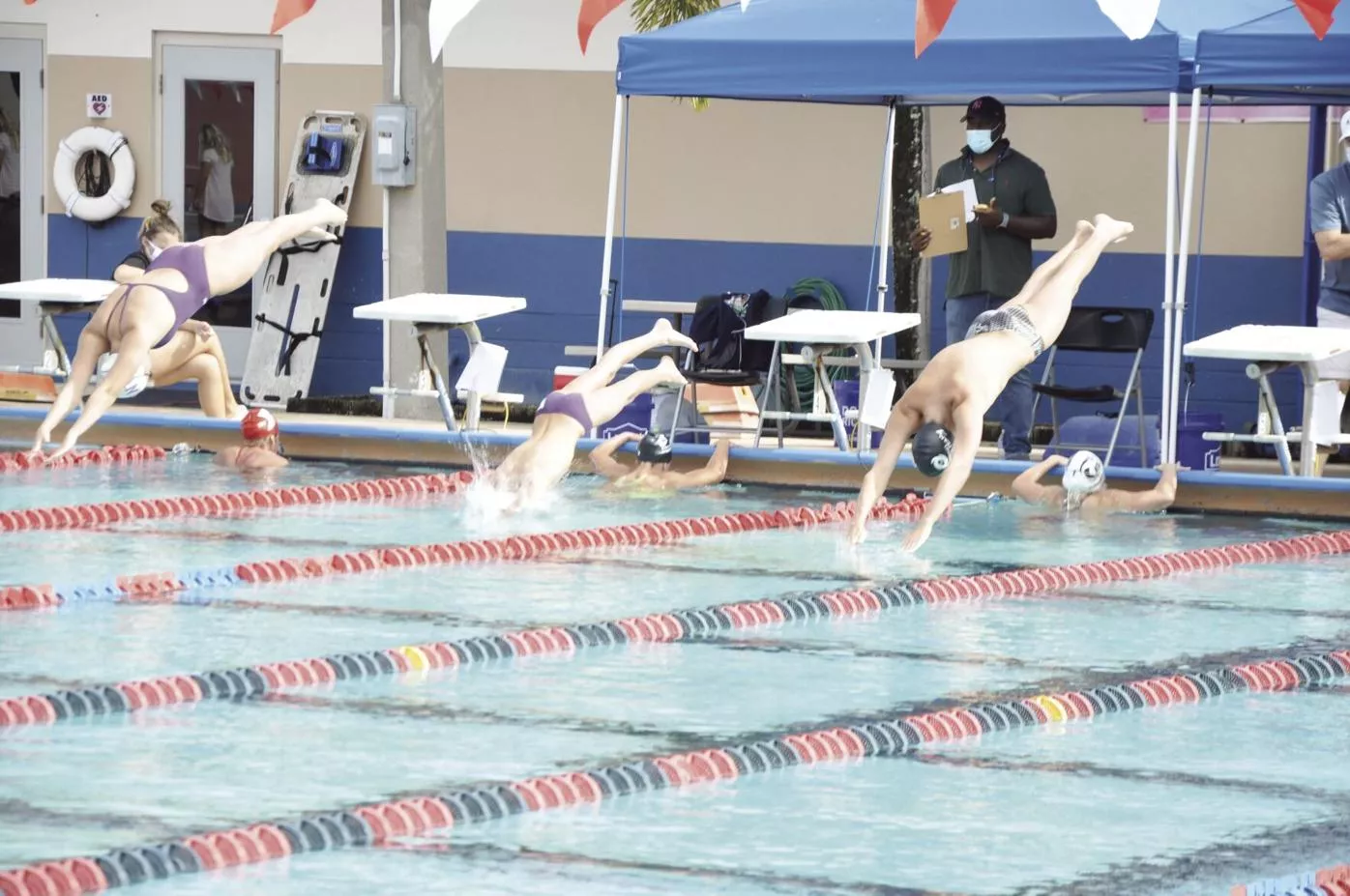 Our swim program's goal is to encourage the following principles: Safety First, Everyone Participates, Character Development, Positive Competition, Family Involvement, and Having Fun. We believe swimming is a great way to keep your kids active while they have fun.
All participants will be taught the fundamentals of each stroke, how to improve on those skills, and the value of teamwork and sportsmanship. In addition, participants will develop self-esteem, confidence, time management skills, regard for others, and much more. Our dedicated and experienced coaches will provide each swimmer with the maximum opportunity for development,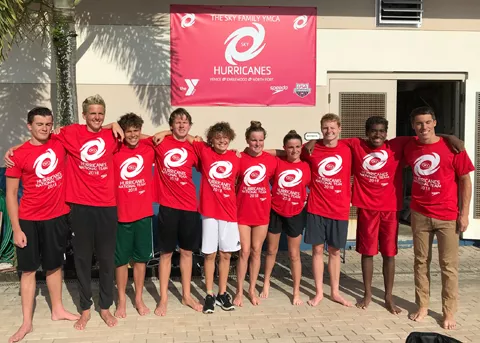 Masters Swim at the YMCA of Southwest Florida is for adults ages 18 and up. Tri-athletes, competitive swimmers, open water swimmers, and recreational swimmers enjoy the camaraderie of Masters Swim team.

Masters Swim coaches lead workouts and help swim team members improve technique and endurance. Most team members enjoy competition and coaches help swimmers train at an advanced level.
Important Masters Swim Team Information:
Ages: 18+

Practices at the Englewood YMCA: Tuesday/Thursday 6:00 AM - 7:15 AM

Practices at the Venice YMCA: Monday/Wednesday/Friday 5:15 AM - 6:45 AM & 7:00 AM - 8:00 AM

Skills needed: Ability to swim 25 yards of Freestyle with rotary breathing. Masters Swim Team is not a learn to swim program.

Skills to learn: Refine technique and build confidence through group workouts

Water time: 60-90 minutes per practice
Contact the Aquatics Department at your Y to register for Masters Swim Team: