LEARNING TO MOVE, MOVING TO LEARN
SKY Academy Charter Schools are tuition-free, public middle schools in Sarasota County. SKY Academy is intrinsically associated with the YMCA, and promotes a culture of acceptance and inclusion among peers.  The schools are guided by the Y's core values: Caring, Honesty, Respect, and Responsibility.
As Sarasota County Public Charter Middle Schools, SKY Academies follows the Florida Career & College Readiness Standards as all public schools do... but what really makes us special is our unique approach to learning where all subjects are studied through the lens of wellness. Making healthy and positive choices will become routine for each student.  Whether your child is academically gifted or struggling, physically out of shape or a stellar athlete, their potential will sky rocket at SKY Academy. SKY Academy is open to students from all surrounding counties.
SKY Academy Englewood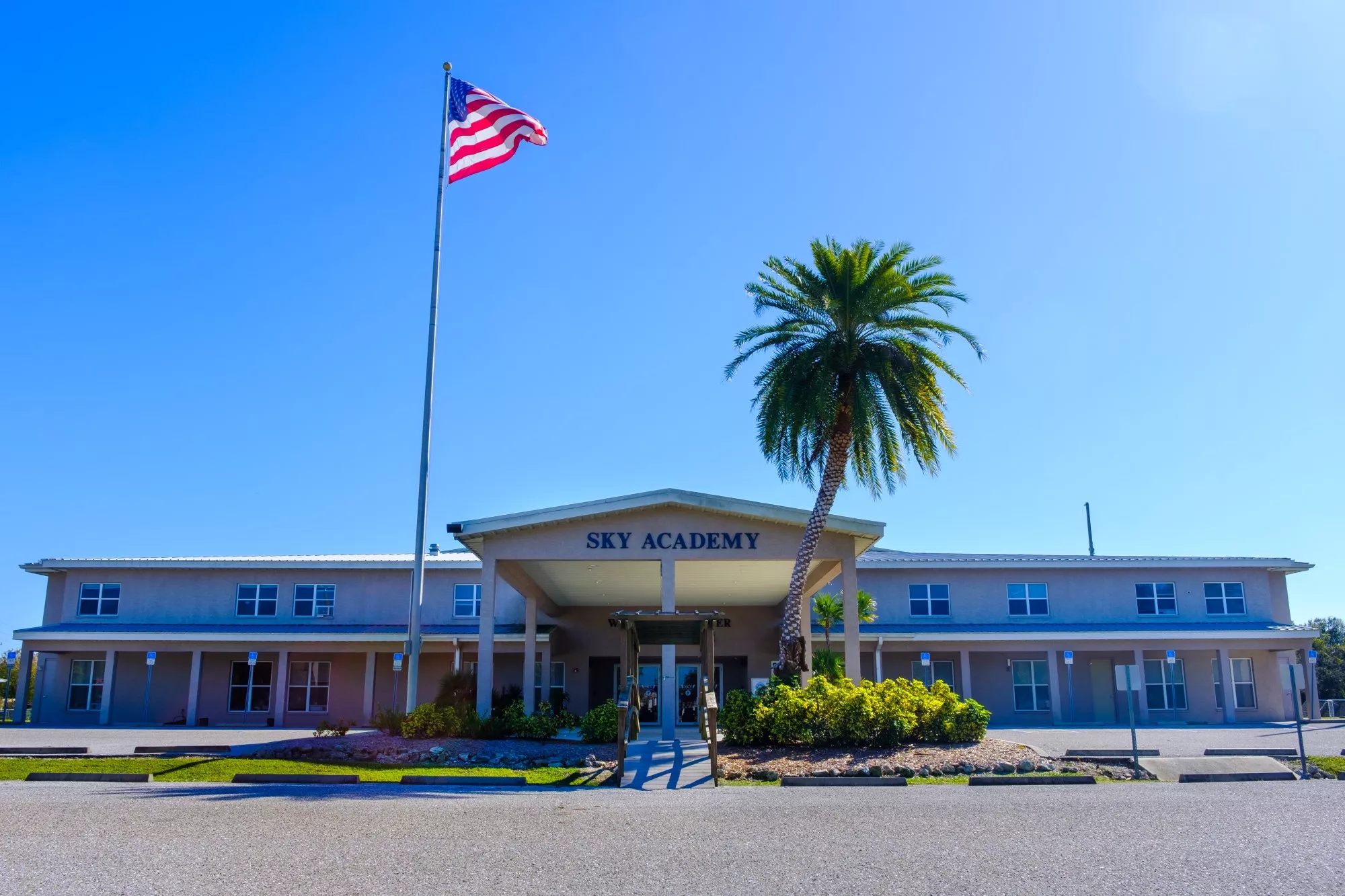 871 S. River Road
Englewood FL 34223
941-999-4775
Hours: 7:40 AM - 2:40 PM
SKY Academy Venice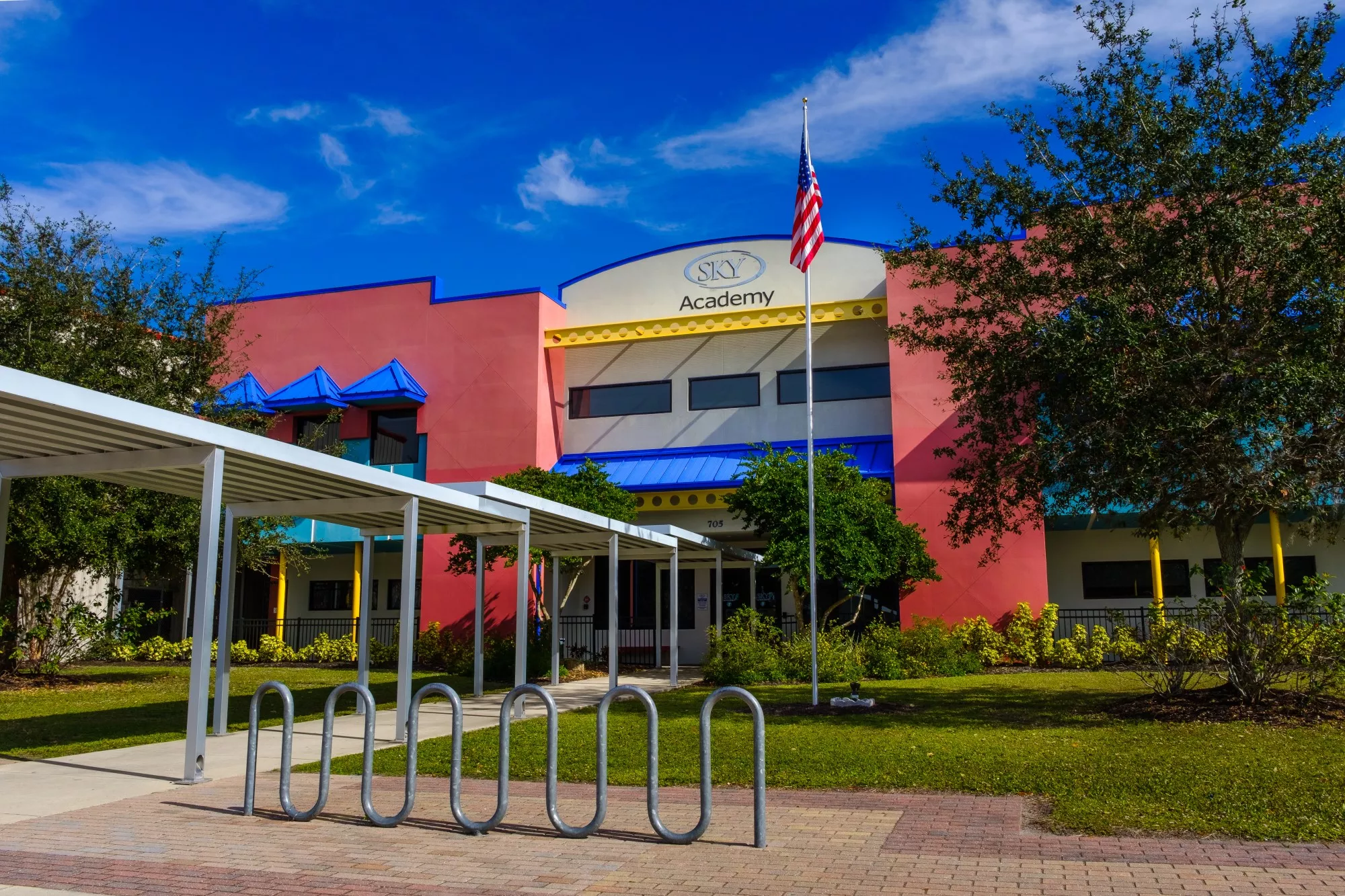 705 Center Road
Venice FL 34285
941-244-2626
Hours: 7:40 AM - 2:40 PM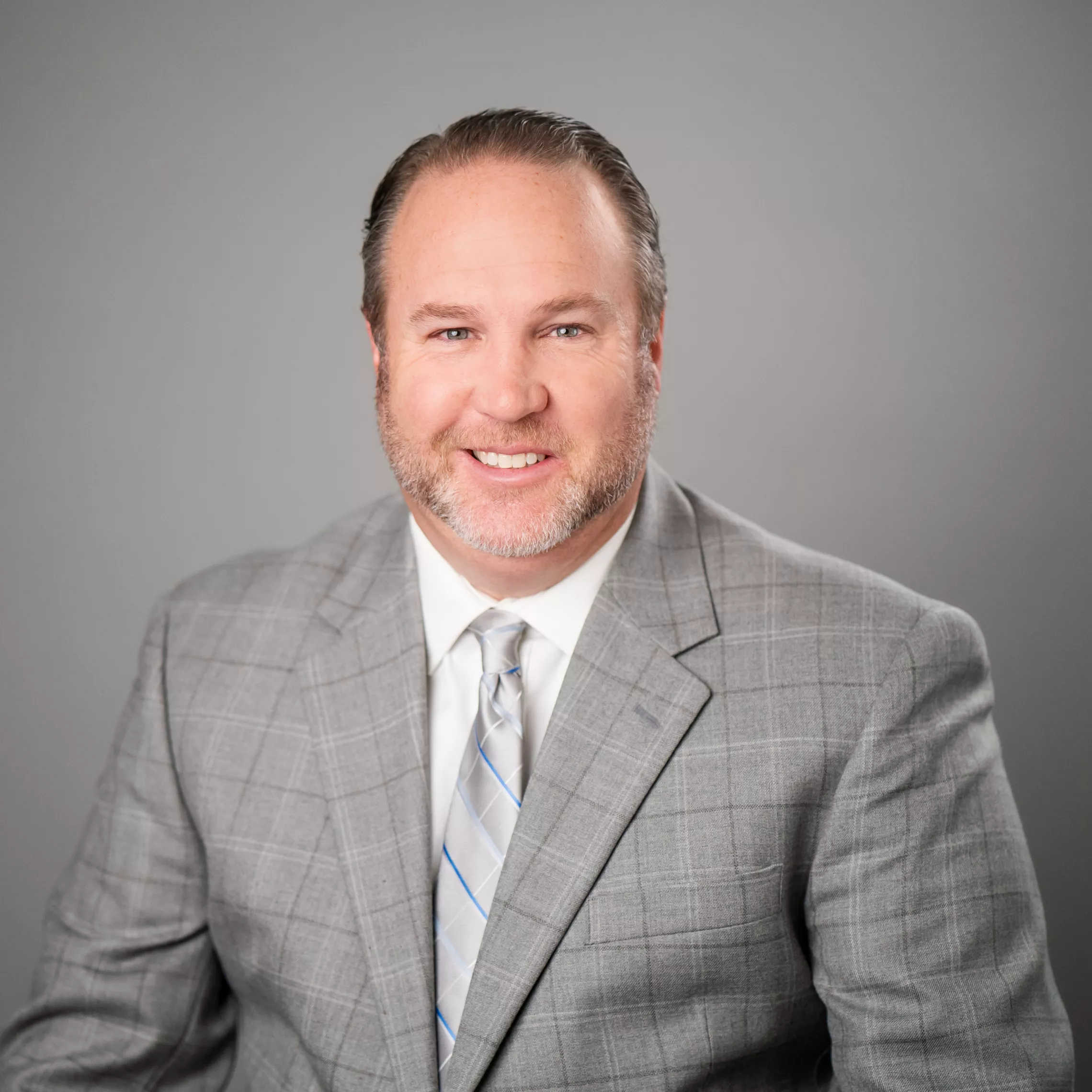 John Bailey
District Principal, SKY Academy
John started his teaching career in 2001 in Montgomery County, Maryland, a suburb of Washington D.C. For ten years John taught Social Studies to middle school and high school students, as well as coached high school soccer and baseball.
In 2012, John was hired by the Imagine School of North Port to teach 11th grade World History and coach golf. In 2014 John worked at Desoto Middle School as an Assistant Principal. In 2015, John was hired to open SKY Academy Englewood and has loved every minute of his time at SKY and with the YMCA of Southwest Florida.
John graduated from Towson University with a BS in Political Science, he received his MA in Education from UMBC, and his MA in Educational Leadership from American College of Education.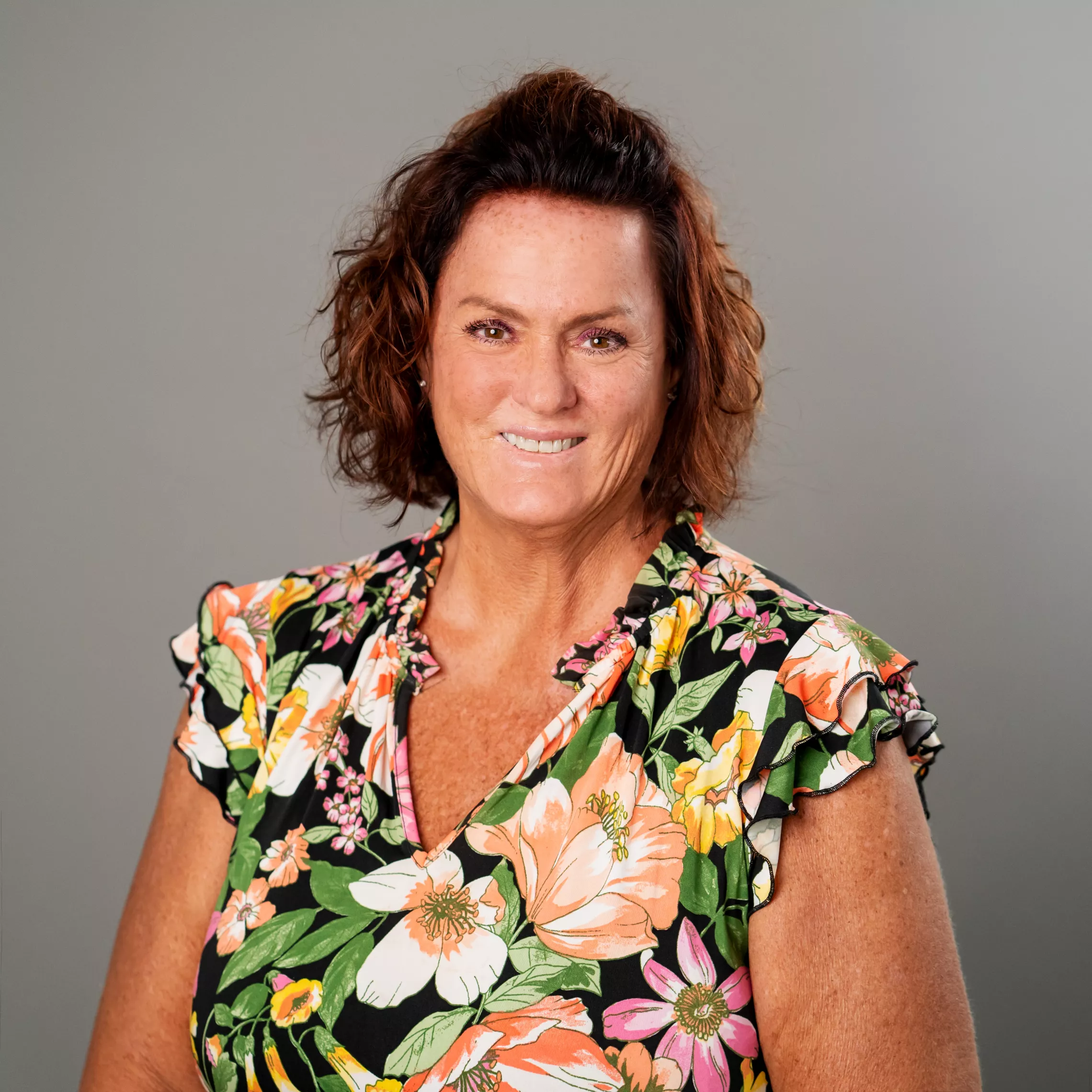 Ann Warren 
SKY Venice Principal
Ann Warren, the newly appointed Principal of SKY Academy Venice, is from Virginia Beach, Virginia. This is her 33rd year as an educator. Ann has a Bachelor of Science degree in Marketing from Radford University, a Bachelor of Science degree in MIddle School Education Grades 4-8, and a Master's Degree in Educational Leadership and Supervision from The University of Virginia.
Ann is married with two dogs and two parrots and has a love of the sunshine and beach. She and her husband ride bikes regularly, weight lift, and love going to the movies. 
Ann has served in all levels of schools starting off her career in elementary school then moving to middle school. Once moving into Administration, she served as an Assistant Principal in both  middle and high school. Her first love is middle school. The majority of her career has been with Virginia Beach City Public Schools and she spent five years in California as the Principal of a middle school.  Ann and her husband moved to North Port in July of 2021. After moving to Florida, she worked at Booker Middle School in Sarasota and SKY Academy Englewood. She feels she  has found her home here at SKY Venice.
A day in the life of a SKY Student...






The mission of SKY Academy is to promote pre-adolescent student achievement through a rigorous infusion of wellness and fitness strategies into the learning and mastery of the Florida Career & College Readiness Standards to enable students to live a healthy and productive life.
SKY Academy is built around the belief that wellness is an active process that constantly changes and improves. In other words, the more you are exposed to experiences that are positive, healthy, thought-provoking and challenging, the more you incorporate them into your daily life and the more you accomplish. Wellness is the fuel for lifelong confidence and achievement. 
The wellness culture at SKY Academy will thrust your child into a lifestyle of healthy decisions, enjoyable living, and academic, social, and emotional success.
the proof is in the numbers
At no other time except infancy do human beings pack so much development into such a short period. During adolescence, our children gain 50 percent of their adult body weight and experience an astounding transformation in their brains. Understanding these changes— developmentally, what is happening and why—can help both adults and teens enjoy the second decade of life. This is why we do what we do; to make the most of these pivotal years for our young adults! According to the CDC, physical education provides the cognitive content and instruction designed to develop motor skills, knowledge, and behaviors for physical activity and physical fitness much needed to develop confident, competent, accomplished young adults with healthy habits.
DID YOU KNOW?
One in three American kids and teenagers is overweight or obese, putting them at a higher risk for heart disease, high cholesterol, high blood pressure and diabetes.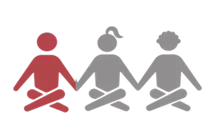 The U.S. Department of Health and Human Services' Physical Activity Guidelines recommend that children and adolescents ages 6-17 receive 60 minutes or more of moderate to vigorous physical activity each day to include aerobic, muscle-strengthening and bone strengthening physical activity. Unfortunately, nearly 70% of adolescent males and 90% of adolescent females aren't getting enough aerobic exercise to meet these guidelines.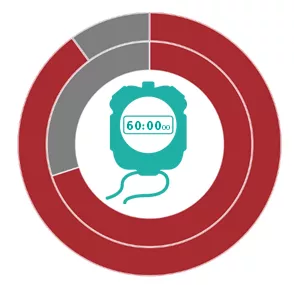 WHY PHYSICAL ACTIVITY AT SCHOOL MATTERS THE MOST
According to a new study from Cincinnati Children's Hospital, children being physically active with a friend may accomplish more than hearing encouragement or being active with a parent or family member. As a part of the study, 104 adolescents were selected to identify the benefits and barriers to being physical active. The researchers found that the most common-cited barriers were feeling self-conscious about themselves, lack of enjoyment, lack of energy, poor health and lack of self-discipline.
Having a friend involved was associated with significantly less perceived barriers to exercise and physical activities. Doing activities with families and encouragement from others did not have this same effect. 
At SKY Academy, we are duty-bound to maximize the unique opportunity we have to provide children the time and space to stay active, together! Because at the YMCA, we know that strong kids make strong communities.
WHY CHOOSE A CHARTER SCHOOL?
Charter Schools provide parents and caregivers with options for public education, allowing you to take a more active role in your child's education!
Charter schools combine the accountability and oversight of traditional public schools with the flexibility of private schools – in essence, Charter schools have the freedom to design classrooms that meet our student's unique needs. Charters are tuition-free, independent public schools that are freed from many state and local rules and regulations in exchange for increased financial and academic accountability. Parental involvement is strongly encouraged. Charters are open to all children - students are selected at random. They are accountable for results-based student achievement. Charter schools are not school vouchers, private schools, magnet schools or home schooling. 

To learn more about how your family can join our SKY Academy family visit us at www.SKYAtTheY.com