Welcome to
YMCA Camp Estero

!
---
The YMCA Camp Estero offers summer camp programs for youth, environmental education, corporate retreats, yoga and other wellness programs for adults and kayaking adventures. Come explore our amazing 5 acre nature facility.
Yoga at YMCA Camp Estero
Join us in nature every week for yoga at YMCA Camp Estero! Take in the sights, sounds, and smells of nature while stretching and strengthening your body.
(Select "Bonita Springs YMCA as your location)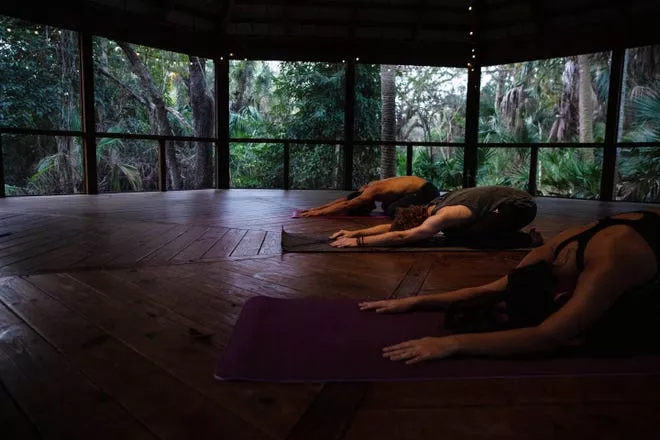 Day Camp at YMCA Camp Estero
Day Camp at YMCA Camp Estero is what summer should be: the fun and freedom of the outdoors while learning new skills and making great friends! Each week is filled with new activities to explore! Campers learn to respect and appreciate nature through fun adventures like: hiking, exploring, fishing, creeking, archery, kayaking, wilderness projects & environmental education, arts and crafts, swimming, camp songs, and many more surprises! Skilled Y camp staff teach teamwork and provide challenging, safe activities for each small group. Each camper will experience success-building skills that last a lifetime.